Oulu Nordic show 7 May: Salli went BP out of three puppies entered while Rasmus got his very first Excellent grading, placing first the intermediate class. Vuokko, who has zero undercoat, was graded Very Good and placed second in veteran bitch. Lappies were judged by Erja Nummi.
Oulu group show 15 May: Salli was placed second in a class of four bitch puppies and got a prize of honour under Mari Lackman. Photos © Taru Vallius.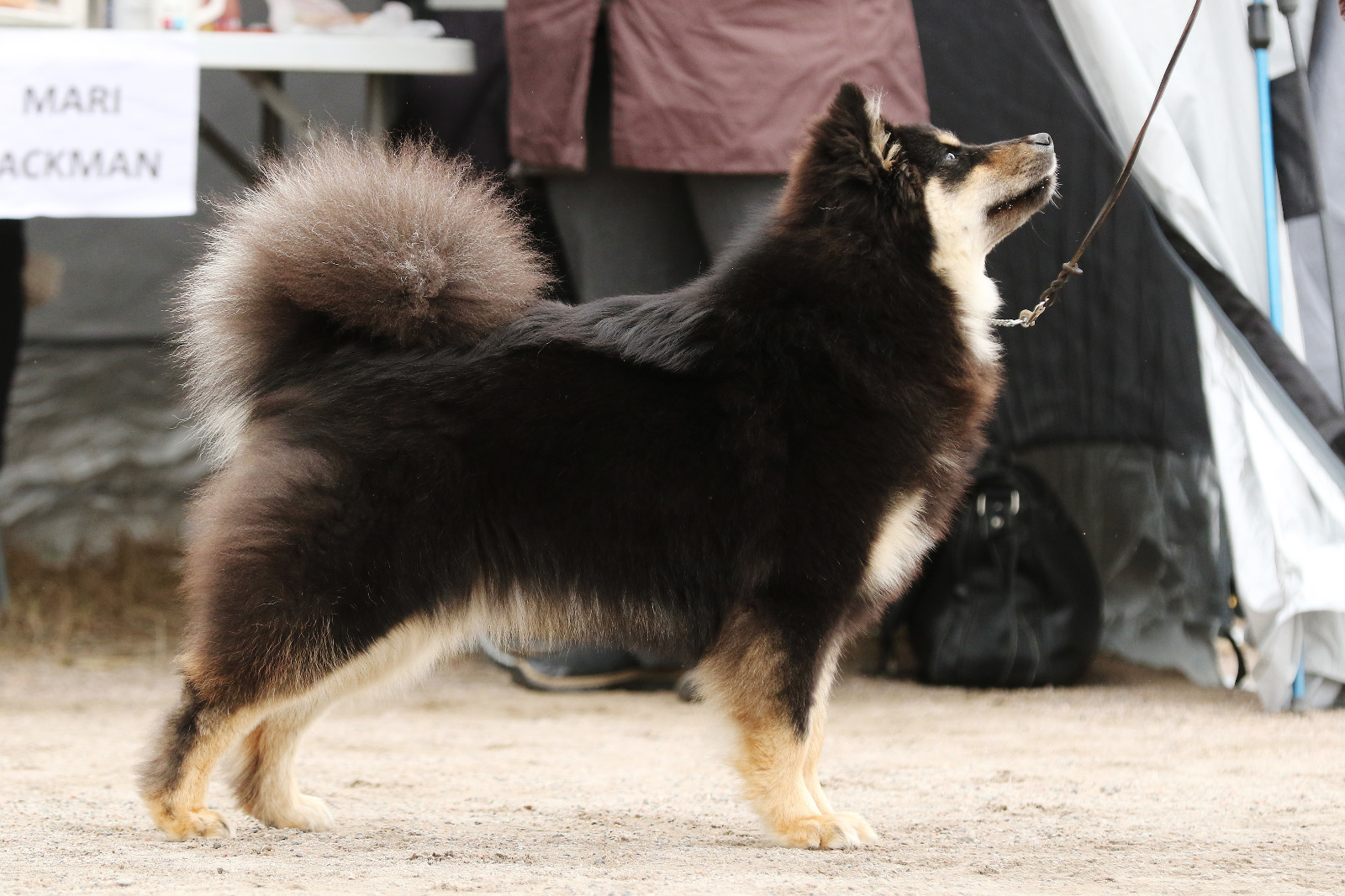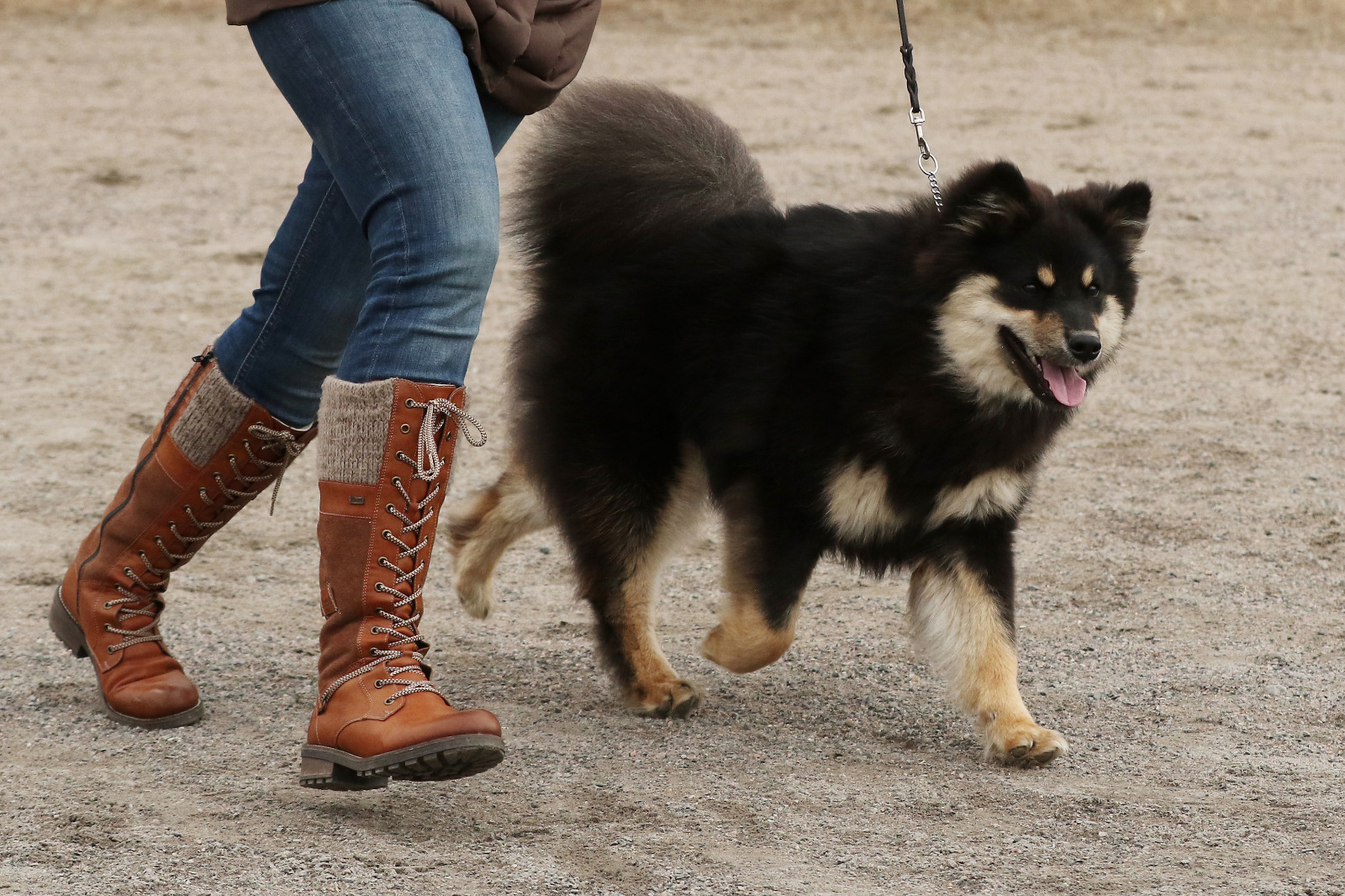 Vappu was temperament tested in Oulu 14 May under Riikka Maijanen and Leena Berg getting a total score of 95 points/gun-sure. A big thank you to Team Vappu!
Rasmus was tested on a decoy bear to see what his reaction to large wild animals might be, and he turned out to be a smart boy in this respect! Well done Rasmus!
Photo updates: Salli (new profile picture), Savumerkin Noitatunturi (Nuttu's progeny page), and Alma's puppies (Puppies).